April 1, 2016
Northwest Rail Advocates hear about improvements that will provide better passenger rail services
Just over one hundred people attended the March 5 Northwest Rail Advocates conference in Tukwila. We heard about construction of the California High Speed Rail project, the infrastructure work in Washington State that will allow expanded Amtrak Cascades service and make it more reliable, how a Cascades stop in Blaine could boost ridership and more.
As he has for many years, National Assoc. of Railroad Passengers Vice Chairman Emeritus Art Poole ran the meeting with professional poise as master of ceremonies.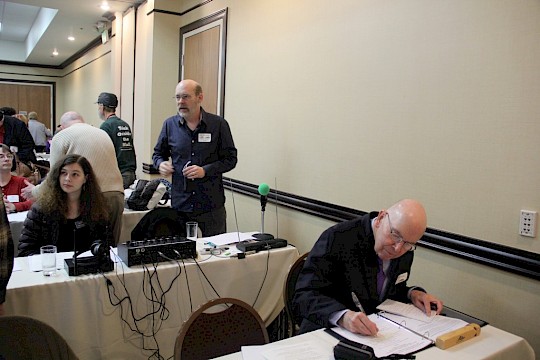 Art Poole, right, makes final preparations before the start of the conference while Harvey Bowen and daughter Claire make last minute adjustments to the PA system.
All conference photos by Zack Willhoite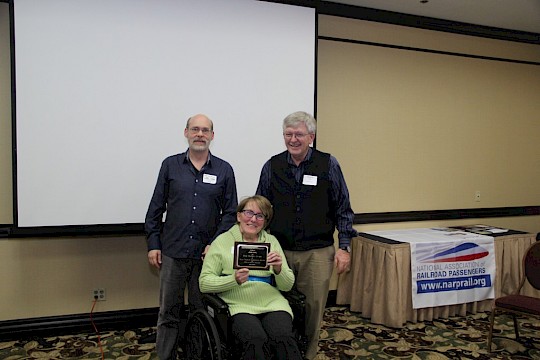 All Aboard Washington presented its Tom Martin Award to Joni Earl, Sound Transit's retiring CEO. The award was presented by AAWA Vice Pres. Harvey Bowen. See our blog post for the presentation.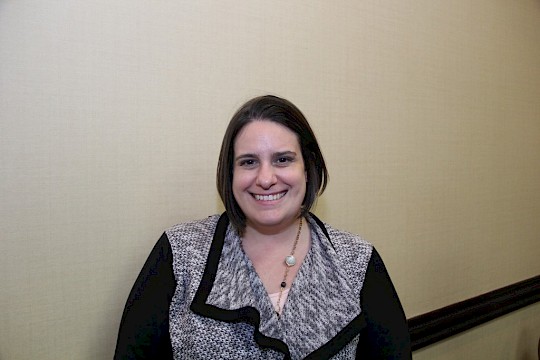 Our keynote speaker was Lisa Marie Alley, Chief of Communications for the California High Speed Rail Authority. She began by reviewing HSR around the world:
12 Countries with High Speed Rail
Over 3,600 High Speed Rail Systems
Over 18,500 miles of High Speed Rail
6 bill. Annual Passengers
None of this of course is in the U.S. But California is changing that. HSR will be a transformative investment for California, the world's 7th largest economy, and will ultimately connect all the major population centers of the state.
Click here for Lisa Marie's presentation.
Click here for Lisa Marie's presentation.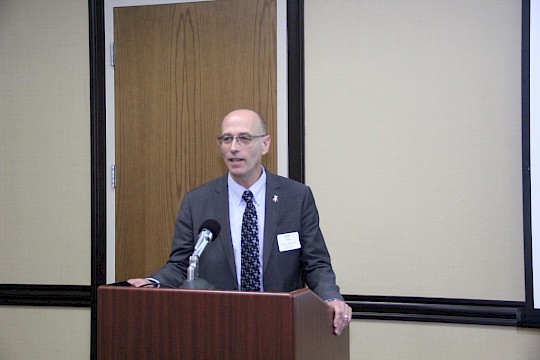 Next up was Ron Pate, WSDOT Rail Division Manager. He noted that of the twenty major construction projects on the BNSF Northwest Corridor mainline in Washington State to support expanded Amtrak Cascades service, ten are completed and ten are under construction. The final project, completion of track work and an additional platform at King St. Station, is just getting underway.
Click here for Ron's presentation.
Go to the WSDOT Flickr page to see construction progress on the new Siemens locomotives being purchased by Washington, California, Illinois, Michigan, Missouri, Maryland and Florida's new Brightline service. A YouTube video is here.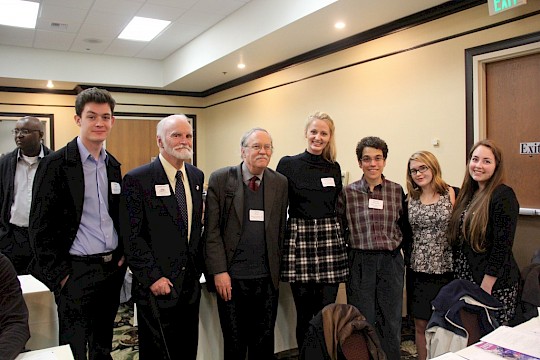 Four Western Washington University students, under the direction of Prof. Tom Roehl, presented their research on the possibility of establishing an Amtrak Cascades stop in Blaine, situated at the Peace Arch border crossing.
Click here for the presentation by Declan, Shannon, Lora and Brynne.
Other speakers:
Scott Kubly, Seattle DOT Director, who said the city council should soon sign the King St. Station lease with Amtrak; Scott's presentation is here.
Rob Eaton, Amtrak Government Affairs, who talked about their strong partnership with WSDOT and noted the new Seattle locomotive shop will soon start construction; Rob's presentation is here.
Bob Stewart, who is finishing his term as NARP chairman and provided an update on national NARP issues; Bob's presentation is here.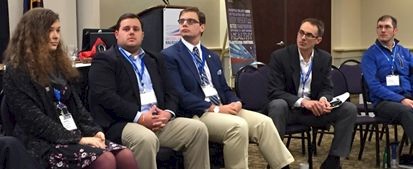 Claire Bowen provided an overview of the panel discussion she facilitated at the NARP fall 2015 meeting in Indianapolis with a group of 25 millennials from various universities in Indiana and Illinois.