April 21, 2019
It's Time for Cross-State Passenger Trains for Washington
Since 1999, Amtrak Cascades trains have served over 13 million passenger trips among 12 Western Washington cities and towns. While Amtrak's Empire Builder serves Wenatchee, Pasco and Spokane, shouldn't the rest of Central and Eastern Washington also have Passenger Train services?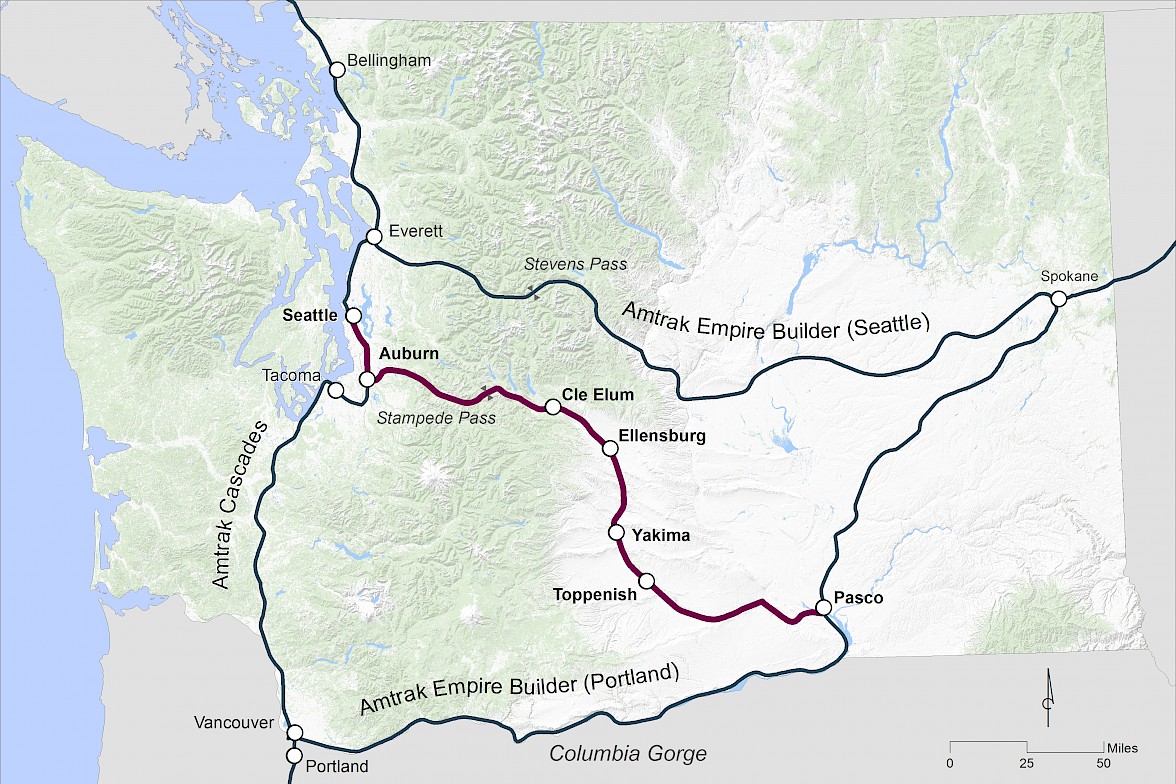 Having lost its rail passenger service in 1979 when Amtrak's Seattle – Chicago Empire Builder train was rerouted over Stevens Pass, at 293,000 in population, Yakima has been the largest metropolitan area not served by rail in Washington State. With a total area population of over 586,000, South Central Washington comprises a metro region that is not currently served by passenger trains to and from Seattle.
A return of passenger train service between Seattle, South Central Washington and Spokane, would benefit residents and tourists alike, providing needed economic stimulus for tourism, spread business opportunities and prosperity, as well as provide connections for educational opportunities and social mobility, in all weather.
A marketing survey performed by Central Washington University in 2017 showed considerable interest in, and need for, cross-state passenger train service through South Central Washington. The next logical and affordable step would be to approve a budget proviso to fund a $250,000 study for the East-West Intercity Passenger Rail System. This proviso is part of ESHB 1160, the 2019-20 Transportation Appropriations Bill.
Please ask your state senators and representatives to support this proviso, especially those who are on the
You may find your legislators here, or look up Federal, state and local officials here.