December 18, 2019
AAWA Honors Lloyd Flem, Jim Hamre, & Zack Willhoite
Nearly 80 people gathered at the Washington state capitol building on Saturday, December 14th, 2019 to celebrate Lloyd Flem, a passenger rail advocate who has served All Aboard Washington (AAWA) for nearly 35 years. The celebration, held inside the capitol's Columbia Room, featured a catered lunch, speeches from a number of Lloyd's colleagues, and updates of AAWA's recent advocacy work. Attendees included M.C. Ralph Munro, former Secretary of State; Rep. Jake Fey, chair of the House Transportation Committee; Rep. Andrew Barkis, ranking member of the House Transportation Committee; former Sen. Dan Swecker; and Antonio Perez, president of Talgo North America. Read former AAWA president Chuck Mott's tribute to Lloyd here.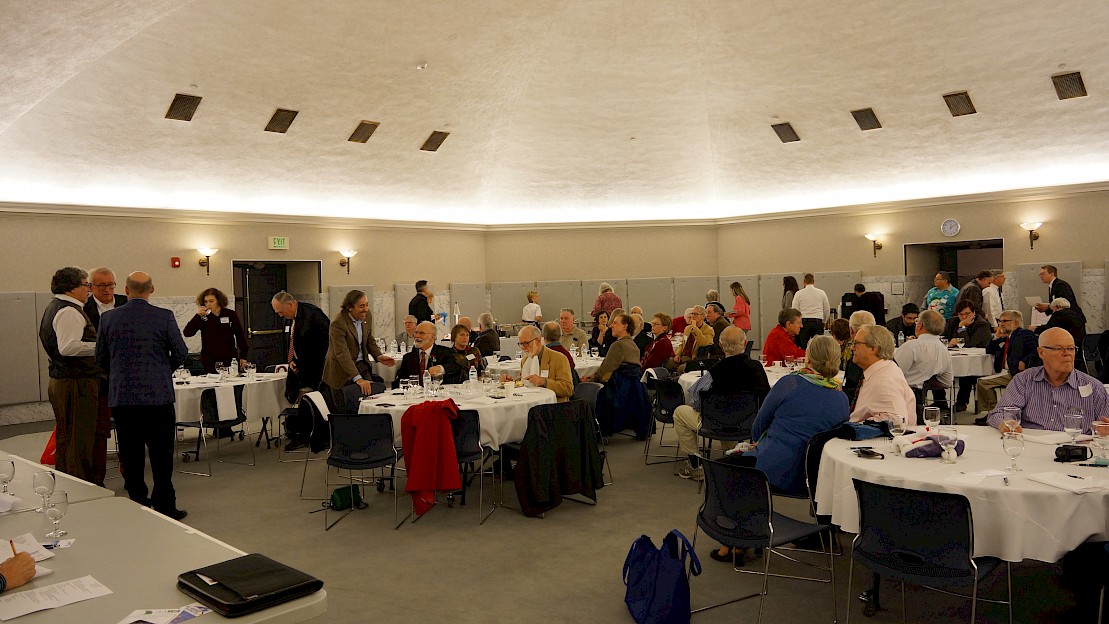 The Columbia Room during Lloyd's celebration.
Government Affairs Director Luis Moscoso recapped AAWA's success during the 2019 legislative session, highlighted by the passing of the organization's proposed study of East-West passenger rail service through the Yakima Valley. Lloyd's longtime influence in Olympia was key to not only passing this study, but giving AAWA, the only nonprofit representatives of intercity rail passengers in Washington State, a voice in the discussion of our state's rail planning process. AAWA continues to look forward to advancing the conversation even further in the 2020 legislative session. Our progress toward an intercity rail renaissance has Lloyd to thank for his multiple decades of service to the people of Washington.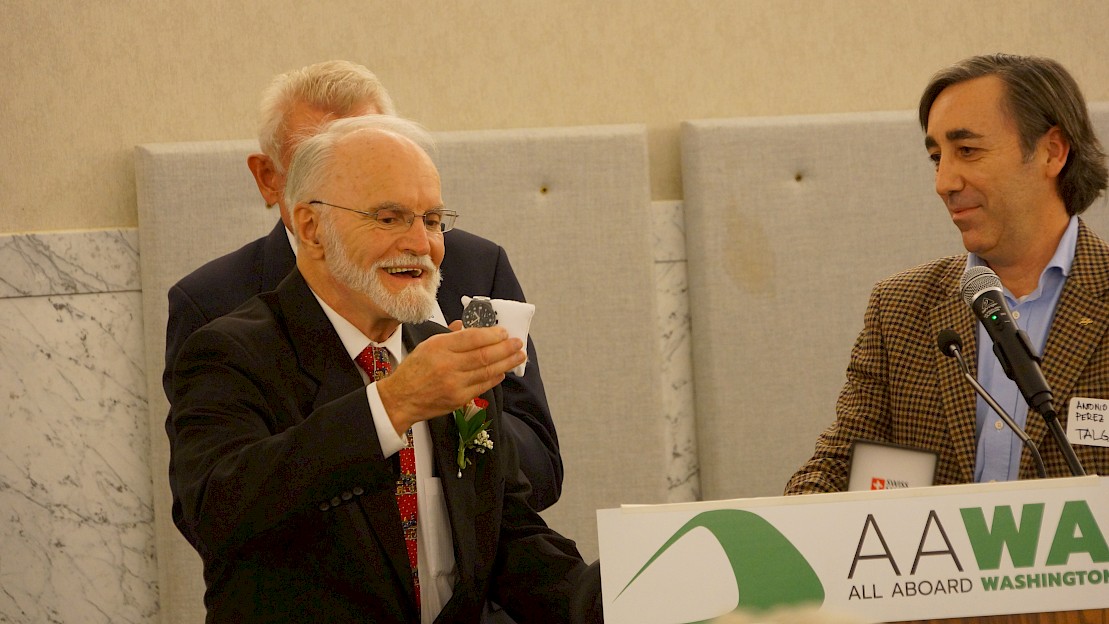 Lloyd receives a present from Antonio Perez of Talgo.
Notably absent from the room were Jim Hamre and Zack Willhoite, longtime AAWA members and rail advocates who were lost in the Amtrak Cascades 501 derailment. A moment of silence was shared in their honor. December 18th, 2019 marks the second anniversary of the Cascades 501 derailment, which claimed the lives of three people in total. AAWA is in the process of creating a memorial plaque for Jim & Zack, which will be hung at Olympia-Lacey Centennial Station and, pending further discussion with the Washington State Department of Transportation (WSDOT), the future Tacoma Dome Amtrak Station. Jim, as newsletter editor and membership director, and Zack, as photographer and website administrator, both contributed greatly to AAWA over their years of service and were instrumental in laying the foundation for our success throughout the 2010s.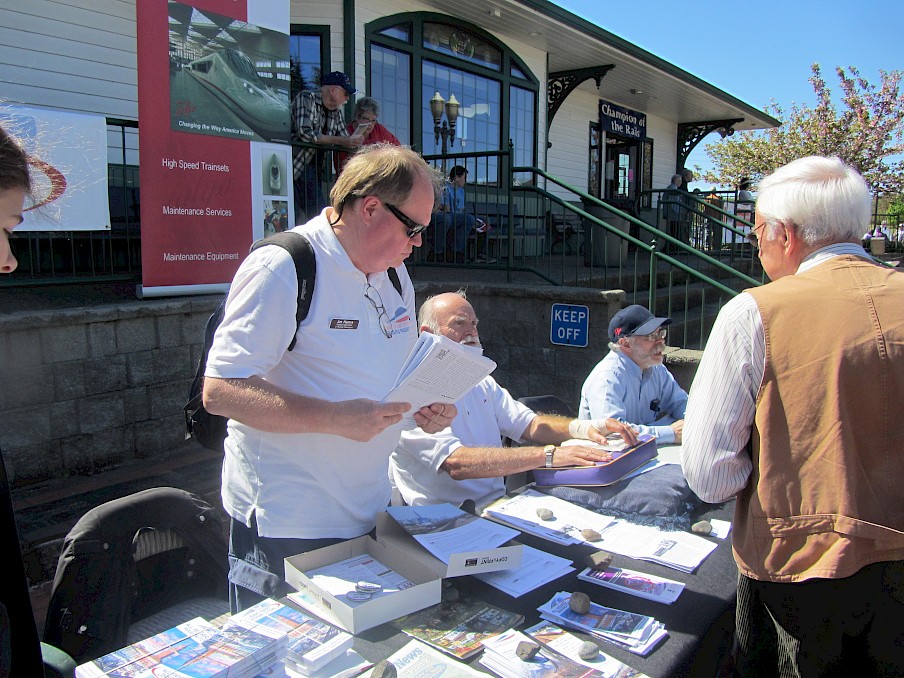 Jim and Lloyd at the Centennial Station 20th anniversary celebration in 2013.
All Aboard Washington is a 501(c)(3) nonprofit organization dedicated to educating the public and elected officials about the benefits of intercity passenger rail.
Photos courtesy of Anton Babadjanov and Charlie Hamilton